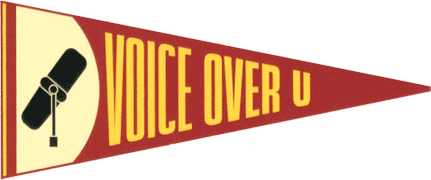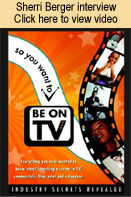 Voice Over U specializes in voice over training for beginners, but experienced performers come in to pick up fresh, new ideas, workshop special needs or simply to reinvigerate their enthusiasm.

Most classes are taught by 30 year veteran voice over, Sherri Berger and a variety of voice over pros are invited to teach specific classes or are guest speakers.
BIG NEWS AT VOICE OVER U:
We have recently relocated from Chicago to the southeast coast.. Classes and private coaching will no longer be available on a regular basis in Chicago so to be notified of upcoming classes, make sure you are on our mailing list so you can be notified of upcoming events in the future. Our next workshops will be scheduled in Chicago beginning Fall 2013.
Private Coaching is now available via phone or Skype.
(Please scroll down for contact info)

The Lecture/Lab Series Encompasses the Following:

The Lecture: A comprehensive, full-day seminar on the business of voice overs

The Labs: In-studio, short term, intensive workshops covering commercial, narration, dialogue, promo, audiobooks and character/animation work
Special Presentation Workshops: VOU is proud to offer a unique opportunity to work with pros from a variety of voice over disciplines from around the country. We have hosted such award-winning pros as LA voice over and teacher, Pat Fraley; technology expert/author/teacher, Jeffrey Fisher; and in audiobooks, Maine narrator/producer, William Dufris, NY producer/director, Paul Ruben and this year NY voice over/audiobook narrator, Johnny Heller. This is an incredible opportunity to learn from and interface with top pros in the industry from various markets you would probably not have a chance to meet.
The Practice Group: An opportunity for past lab students to work with Sherri in the studio and practice their skills from time to time at a very cost effective price.
Spring and Fall Terms

Register for classes

Other Services and Fees:
*Private Coaching: $125/hour
*Demo Production: $260/hour
*Midwest Voice Over Contact List (now includes emails!): Range $175-$375
*The Talent Package, graphic design for logos, j-cards, CD covers, mailers:
Minimum Fee: $350
---
Director: Sherri Berger
VOU:843-388-4384
Fax: 843-971-3003
Email Address: voiceoveru@sherriberger.com
Mailing Address: 1712 Monk Place, Mount Pleasant, SC 29466
Class Location: Downtown Chicago